Elica, present in the market for over 50 years, is the global leader in the kitchen extraction systems market, thanks to the production of kitchen hoods and extractor hobs. It is also a leading European manufacturer of electric motors for household appliances and boilers.
Mr. Francesco Casoli, Elica's President, and Mr. Giulio Cocci, Elica's CEO, direct a production platform with over 3,000 staff, consisting in seven factories based in Italy, Poland, Mexico and China, totalling a turnover of over 548 million euros and collaborating with international partners and stakeholders.
Elica S.p.A. has been listed on the Milan Stock Exchange since 2006 on the' Mercato Telematico Azionario/Screen-based Stock Exchange' – STAR segment.
Great attention to design, refined materials and state-of-the-art technologies, guaranteeing maximum efficiency and reduced energy consumption, are the reasons why Elica Group stands out in the reference market. Thanks to these key factors, Elica has also been able to revolutionize the traditional image of kitchen extraction systems: not just simple accessories, but unique design objects that improve your quality of life.
ELICA'S MAIN BUSINESS UNITS ARE:
Cooking
It designs, manufactures and markets domestic kitchen hoods, both under its own brand and through leading international household appliance and kitchen manufacturer brands (Whirpool, Electrolux, Ikea, Bosch-Siemens, Haier, etc.), hobs, along with ovens and sterilisers for the Asian market.
Motors
It designs, manufactures and markets electric motors for the heating, ventilation and household appliances market through its subsidiary EMC FIME.
GROUP HISTORY
OVER 50 YEARS
OF ELICA HISTORY
Ermanno Casoli founded Elica in 1970, as a result of his courage, intuition, out-of-the-box vision and a dream: improving people's quality of life. Today, Elica continues its course in history with extreme dedication, by innovating, improving and enhancing the future and the consumer experience.
1970
Ermanno Casoli founds Elica in Fabriano.
1972
Ermanno Casoli presents the first duct-out hood in Paris and signs the first agreement with Philips.
1978
Ermanno Casoli passes away at the young age of 49. Francesco Casoli, together with his mother, Gianna Pieralisi, take over the helm of Elica.
1982
LEGO - The first customisable built-in hood.
1990
Francesco Casoli becomes CEO of Elica.
1994
EPL - Elica Propulsion Laboratory - is born.
1995
A fire burns the Fabriano facility to the ground, which is rebuilt in just 6 months.
1997
The Ermanno Casoli award is established.
1998
Construction of the Mergo facility.
2001
Acquisition of control of FIME.
2002
In Japan, Elica constitutes the Joint Venture "Ariafina co. Ltd"
2004
OM - The first vertical hood.
2005
STAR - The first chandelier hood.
2005
2006
Elicamex is founded and the facility opened in Querétaro, Mexico.
2006
Elica is listed in the Italian share market.
2007
SPACE - The quietest hood thanks to Deep Silence technology.
2007
The Ermanno Casoli Foundation is born.
2007
Fime Polska takes the name Elica Group Polska and starts the production of hoods.
2009
Elica wins the Ethical award and receives its first Top Employer certification.
2010
FEEL - The smartest hood thanks to sensory technology.
2010
ICO - The most energy efficient hood (Synairgy system).
2010
In India, Elica constitutes the Joint Venture "Elica PB India Private ldt."
2010
BUBBLE - The first technopolymer hood.
2010
In China, Elica acquires "Zhejiang Putian Electic co. Ltd.".
2011
In Russia, "Elica Trading Ilc" is born, with offices in Moscow and St. Petersburg.
2011
Elica wins the Great Place to Work Italy and Europe award.
2011
Elica Polska is certified as a Top Employer and wins the Gazele Biznesu award.
2012
35 CC - The hood in just 35 cm.
2012
SWEET - The hood which evokes the past in a modern key. This product marked an important breakthrough; with Sweet, everything changed.
2014
YE - The sculptural hood in solid surface: Cristalplant.
2014
2015
Elica opens offices in Barcelona in Spain.
2016
NIKOLATESLA - The induction hob with built-in extraction.
2017
Elica GmbH is founded in Munich, Germany.
2018
Elica celebrates 10 years as a Top Employer in Italy.
2018
Elica wins the Compasso D'Oro with NikolaTesla One.
2020
2022
IN THE WORLD
ELICA ACROSS THE WORLD
Elica is the global leader in the kitchen extraction systems market, thanks to its seven production sites based in Italy, Poland, Mexico and China, as well as its current increase in market shares in the cooking market sector.
Presenza diretta
Stabilimenti
Presenza commerciale
Italy

ELICA S.P.A.
60044 Fabriano
Mergo - Cerreto
Via Ermanno Casoli, 2

EMC FIME S.r.l.


100% owned subsidiary


Via Jesina 56
Castelfidardo (AN)

AIR FORCE S.P.A.


100% owned subsidiary


Fraz. Ca' Maiano 140/E
60044 Fabriano (AN)
C.F. 01474440425
Mexico

ELICAMEX S.A. DE C.V.


100% owned subsidiary (98% directly and 2% through Elica Group Polska)


Avenida la Noria (Prolongación) 102, Ampliación Parque Industrial Querétaro,
Querétaro, Cp 76215
C.F. ELI060102RK8
Spain

ELICA S.p.A. permanent establishment
Avinguda Generalitat de Catalunya, 21
08960 Sant Just Desvern, Barcellona
Russia

ELICA TRADING LLC


100% owned subsidiary


liter F, 7 Torfyanaya Doroga,
Saint-Petersburg
INN (tax number) 7814505074
OGRN (state registration number) 1117847262499
Japan

ARIAFINA CO. LTD.


51% owned subsidiary


252-0206 Kanagawa Prefecture
2-1-9, Fuchinobe,
Sagamihara-shi, Chuo-ku
Poland

ELICA GROUP POLSKA SP.Z.O.O


100% owned subsidiary


ul. Inzynierska 3, 55-221
Jelcz Laskowice
53-017 Wroclaw
Cina

ZHEJIANG ELICA PUTIAN ELECTRIC CO., LTD


99% owned subsidiary


No.88 Putian Avenue,
Shengzhou, Zhejiang        
Germany

ELICA GMBH


100% owned subsidiary


Steinerstraße 15
Haus B 2 OG
81369 München
DE 312907928
France

ELICA FRANCE S.A.S.U.


100% owned subsidiary


Siège social : 11, rue Louis Philippe
92200 NEUILLY-SUR-SEINE
800 066 417 R.C.S. NANTERRE
USA

ELICA INC.


100% owned subsidiary


18712 SE 65th Place Issaquah,
WA 98006
C.F. 98-0541914
Our values
DESIGN THINKING
Functional looks, ideas that take shape, architectures to be experienced.
INNOVATION AND TECHNOLOGY
Research, development and ideas that create technologies to serve people.
MULTICULTURALISM
Our heart and head are in Italy: our ideas spring from our Fabriano headquarters, to offer products able to meet the needs of every consumer all over the world.
INTUITION
Instinct is the spark and courage is the fire that has lit the path of Elica from its foundation up to today. And continue to lead us in our journey towards a better tomorrow. 
DYNAMISM
Anticipating rather than following, innovating rather than maintaining, advancing rather than waiting: Elica's path looks towards the future.
PASSION
We believe in people and their ideas, we share the same vision with every single employee, partner or stakeholder.
LOCAL ROOTS
Past experience is the driving force for our future: we care about our history, and we respect our roots by bringing the best of who we are into the world.
LATERAL THINKING
Imagining outside the box, following new paths, adopting different perspectives: here at Elica we contribute in developing new production methods and improving the work environment even through the fusion of art and business.
THE FOUNDATION
ERMANNO CASOLI FOUNDATION
The "Fondazione Ermanno Casoli", dedicated to the memory of Elica's founder, was set up in 2007. Its aim is to promote the relationship between the world of art and that of industry, fostering initiatives in which contemporary art becomes an educational and methodological tool, contributing to improvement in the workplace environment and promoting innovative processes.
The foundation promotes projects which contaminate art and business organisations setting in motion original processes, which reinforce creativity and social cohesion. In all the activities, the Fondazione Ermanno Casoli assumes the role of mediator, guaranteeing complete autonomy and freedom of expression to the artists and, to the company, coherence and compatibility of the initiatives with requirements and goals. Elica is the laboratory in which the Fondazione Ermanno Casoli tests the value of its numerous activities.
go to foundation website
GREAT PLACE TO WORK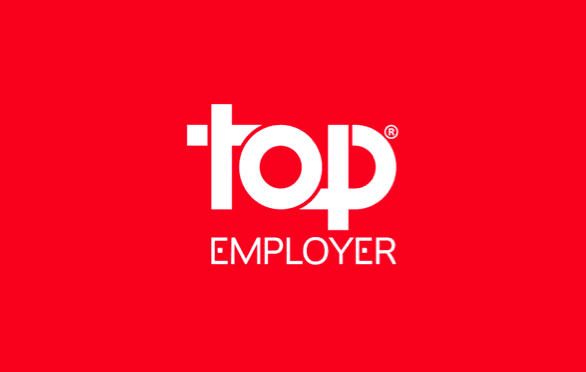 TOP EMPLOYERS
ETICA E IMPRESA
CULTURA + IMPRESA
PREMIO DEI PREMI
IMPRESE X INNOVAZIONE
MÉRITO EMPRESARIAL
GAZELE BIZNESU
PREMIO LEONARDO 2017